As we all know, the Caribbean has been devastated by the recent hurricanes and rains. Many of our hospitality suppliers have been deeply impacted. 
Being a Caribbean family owned and operated business, we want to do our part to help rebuild our beautiful Islands.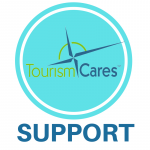 In order to help contribute to the recovery efforts,
Uni-Source Supply
will be donating a percentage of sales  from Caribbean Recovery projects to the Tourism Cares Relief Fund. This fund was put together by the
Caribbean Hotel and Tourism Association
to support the entire Caribbean Region.